we are industry leaders in
Web 

Design
We are a specialty web design company creating highly effective and affordable websites within 30 days. You can have it good, fast, and cheap.
Websites That Work
Over the last 10 years, we perfected the way websites are built. Allow us to take your current assets and rebuild a fresh and relevant website that converts your target audience in less than 30 days.
WEB DESIGN
Our company saves you time and money by leveraging our 10+ years of experience to create a competition-crushing website in less than 30 days.
WEB HOSTING
We are pioneers in the field of website hosting. Our hosting is the fastest and most secure WordPress hosting on the market.
WEB SEO
Every website, every image, every link, every design aspect is meticulously built from the ground up with Search Engine Optimization in mind.
Please begin like this:
Look At Our Outstanding Reviews
and Very Strong Portfolio
Ben at Skillful Antics has been very responsive with the amount of change and updates needed to our site. He guided us in the right direction, and gave his opinion what would and would not work well within the site. I would definitely work with Ben and his company again. Her's to a great journey!
The high level of web design work that Skillful Antics has completed for other companies is absolutely amazing. Ben Homan worked with me directly on the development of our new site for our new architecture firm named Lynn+White Architecture located in Nashville TN. Both his work and his responsiveness are excellent. The fee for their services is very reasonable and well worth the investment!
Skillful Antics does beautiful, professional work while keeping an eye on the latest trends and marketing strategies. They are immediately responsive and on top of the details. The end product turns out better than you anticipated, and they are always there to improve your website and follow-up on any additional needs. I recommend SA!
Skillful Antics was wonderful to work with. I had my website rebuilt and it was completed within two weeks. I love how professional it looks. Great customer service and very professional. Cyndia, owner of Family Finances Redesigned www.FamilyFInancesRedesigned.com
Skillful Antics is a great web design company. The process is easy and they're very responsive. Ben started working on my website as soon as I decided to partner with their company. Each night I would review the site and request changes. All changes would be made and ready for review before 9am the next morning.

As a small business owner, I had been looking for a company with the service and affordability that Skillful Antics provides. Their product is great and I now have a website that is responsive and high quality. The best part is that I'm able to entrust their white glove service. I can now focus on several of my other hats without having to worry about my web presence.

Lastly, even though I'm a small client, I feel like a VIP. Ben and his team are very customer centric. They are great people people. I'm very excited about the new partnership and I look forward to working with Ben and his team as I continue to grow my business. Highly recommended!!!
From designing our website and everything in between Ben was phenomenal. I highly recommend using them!
This company really helped us with every part of designing our farm/savanna goat website. We at Country Livestock Savanna Goats couldn't have done it without their expert advice and help! Thanks Ben, staff and Skillfulantics.
I have been working with Skillful Antics now for a little over a year and they are top notch! From giving me complete attention to meeting each and every need, there has been no other company that has come close to the professionalism as Skillful Antics. I would recommend them to anyone. Thanks Skillful Antics!
This company went above and beyond to exceed our expectations when developing our new website. They continue to show their commitment wroth monthly follow ups and are always there to answer any questions we have. Great job! We highly recommend this company!
Like what you read and see? Let's continue together.
Choose the Website Pricing that works for you.
Subscription Website
Perfect for your business website. Our subscription website includes a responsive website, online store, hosting, updates, monitoring, and the list continues.
Custom Build Website
Looking for a complete solution where you are the full admin! Let's start from scratch and build a beautiful website for your business.
Your website looks great. We should bring in leads.
Let's do some Online Marketing together.
On Site SEO
Your website needs to rank organically. Let us create a plan, work through keywords and your internal page structure, refresh your text and images… the list goes on!
Off Site SEO
Ready for social media management, digital ads, local listings, and more? We're ready to research, recomend, and start building your following.
But you're asking "what about print & design"?
We agree. Let's backup and design something.
Logo Design
You know it. We know it. You need a logo. Everyone does. And we can design one that leaves an impact. Trust us. Learn more about how to begin here.
Graphic Design
Let's take that logo and create an entire branding campaign. Beautiful business cards, informational brochures, hats, shirts, …anything really.
We can do as much or a little as you would like.
Schedule An Appointment & Let's Talk More
These companies trust us.
You can trust us too!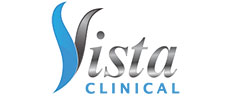 Sit back and relax. You're in good hands.
We're a full team of awesomely skilled people.
Have we mentioned our multi-media services?
Need a promo or intro video? How about photography?
Skillful Antics is ready to help and provide a top-class standard you've come to expect in multi-media services.
Contact
Our

Your Team

Skillful Antics is ready to sit down and discuss your next project or simply answer a few questions. Give us a call or send an email!

Orlando: 407-545-4649
Nashville: 615-290-5649

Hours: M-F 9:00 a.m. – 5:00 p.m.

Mail Us:
Skillful Antics
877 W Minneola Ave
Suite 120698
Clermont, FL 34712
READY TO BEGIN AN AWESOME WEBSITE
AND CUTTING-EDGE ONLINE MARKETING WITH
SKILLFUL ANTICS?